Jennifer R. Adams, Principal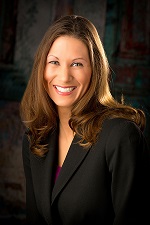 Contented entrepreneur with a passion for building quality, sustainable business from core values. Jennifer brings a unique approach to growing your business. World Class offers a variety of sales and business services, including sales pipeline development, market testing, and competitive product positioning.
Jennifer founded World Class Consulting in response to client requests. A corporate sales executive since 2002, she began working directly with professional B2B clients with business strategy and territory development. Since 2013, World Class Consulting has expanded to provide an array of services designed to help clients achieve their goals.
Jennifer has an extensive background in sales, project management, and business development. By leveraging this experience, she provides increased qualified leads and closed transactions. She excels at analyzing complex information and simplifying messaging to increase opportunities and revenue. Jennifer is an open-minded, results-oriented professional who enjoys a challenge!
Contact Jennifer today to learn how she can help you take your business to the next level.